GWINNETT COUNTY, Ga. – Police say a Verizon store in Buford has been broken into twice this year.
The most recent incident at the store, which is located on Cumming Highway, happened on June 11.
The burglar used a tool to smash through the front glass door to the business. He then entered the store and forcefully pulled the phones and tablets from the displays before placing them in a black bag. After he finished, he picked up tool and exited through the broken glass door.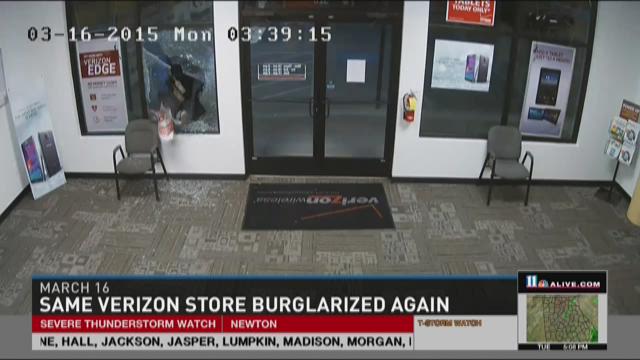 The incident looks similar to a March burglary. In that incident, the suspect shattered the window of the store, and burglarized it in less than two minutes.